Misc Production Audio Studio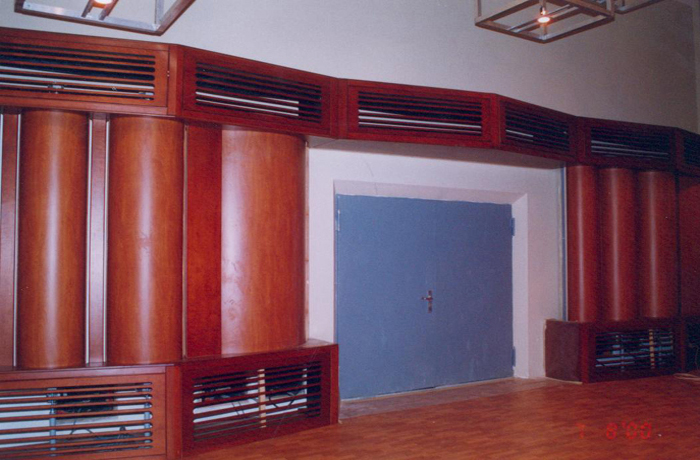 Location: The project is located at the end of Al Ahram Street and King Fisal Street. Project Type: Audio Recording facilities with variable acoustics Owner: Misc Production Employer: Misc Production Consultant: Dr Mohamed Abou El Maged & MBR / Design group USA Value: 17.5million Egyptian Pound Duration: 12 months Completion Date: April 2001.
Assignment:
Our assignment as Shuttering Construction Company was to construct an Audio Recording Studio. The studio included Audio Recording facility (Music studios, control room, equipment room, sound control rooms, light control rooms and dimmers. Our scope of work included the counters, finishes for floors, walls and ceilings (wood, gypsum, marble, tiling, etc.), fixed joinery, doors, special wood works and paneling, art works and decorative lighting, electrical works and air-conditioning systems (MEP works).